TwinProx Universal Proximity System (Software Manual)
TwinProx

User Interface Version 1.0.5

 




TwinProx User Interface Release 5
Connecting to TwinProx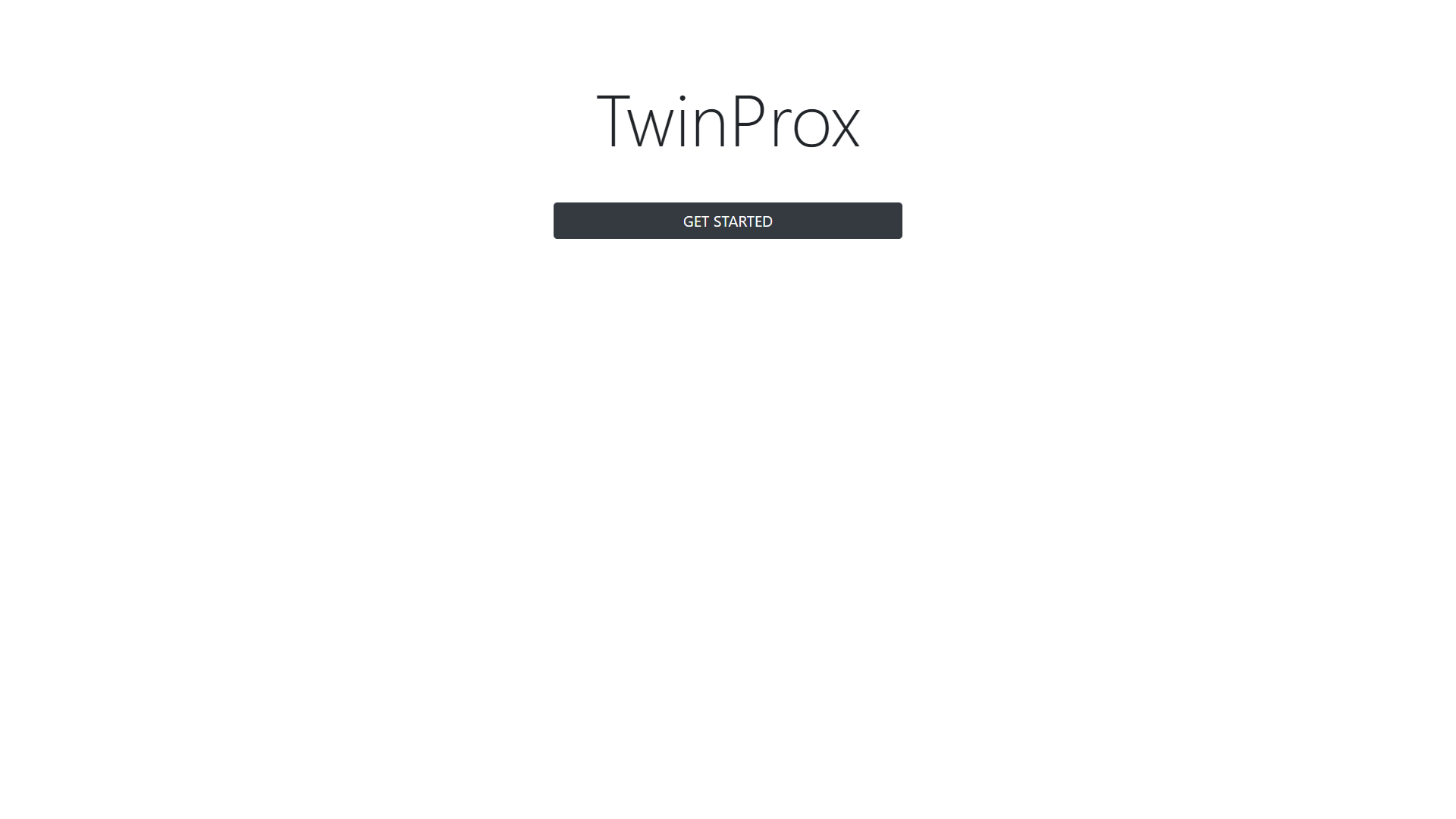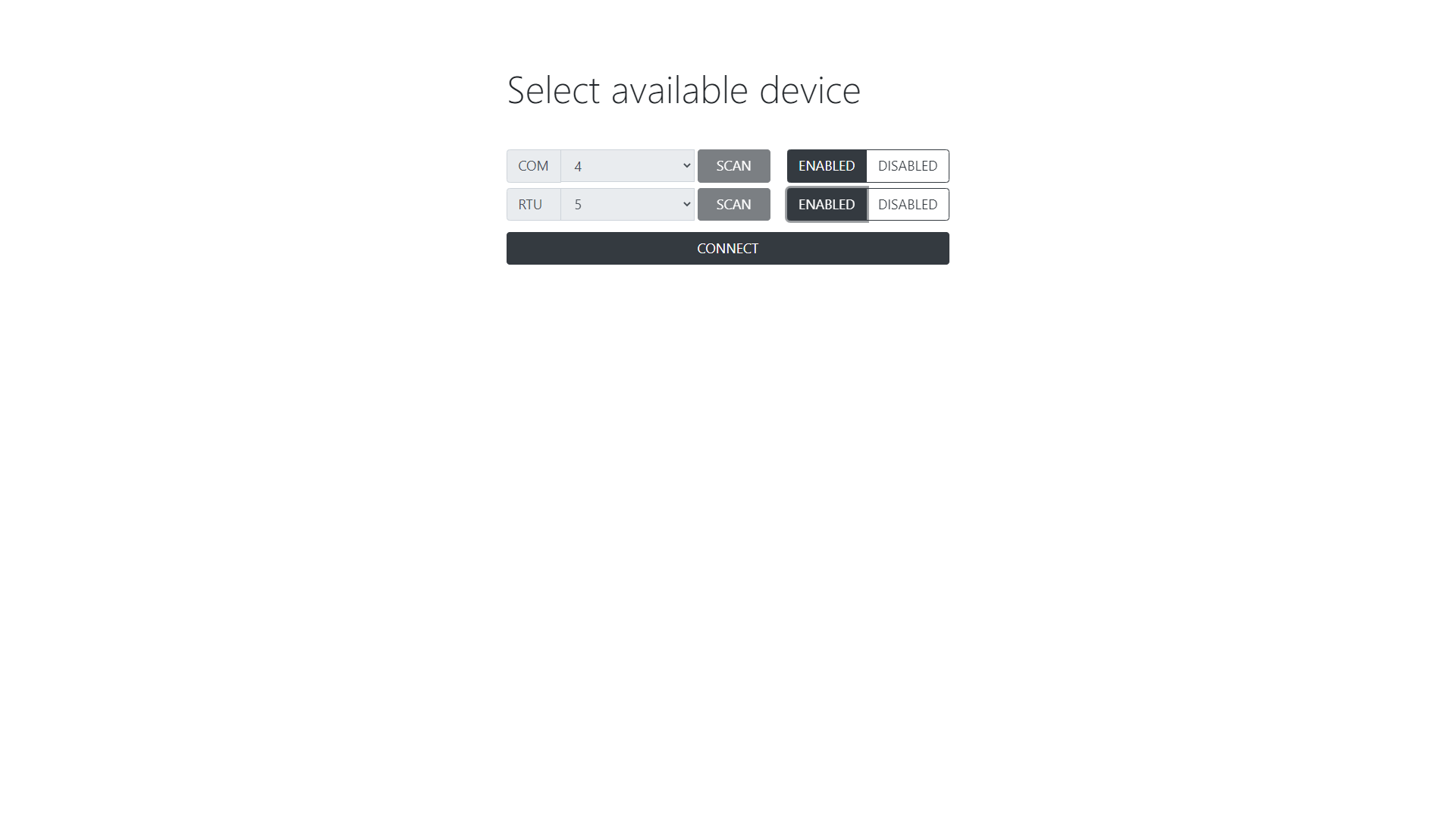 Configuring TwinProx
Information - shows the hardware and software revisions.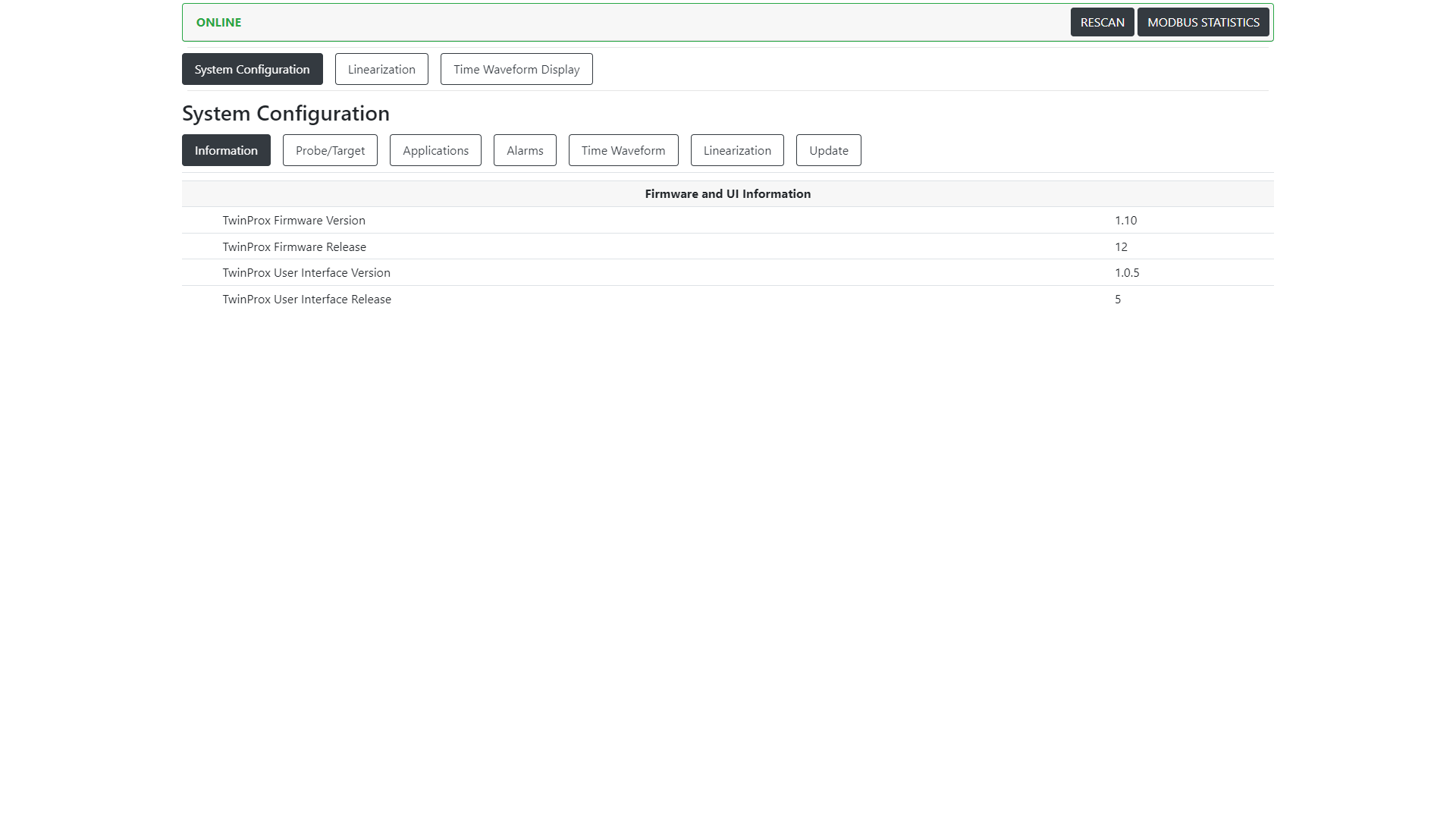 Probe/Target - Allows user to define the probe series, length and target materials.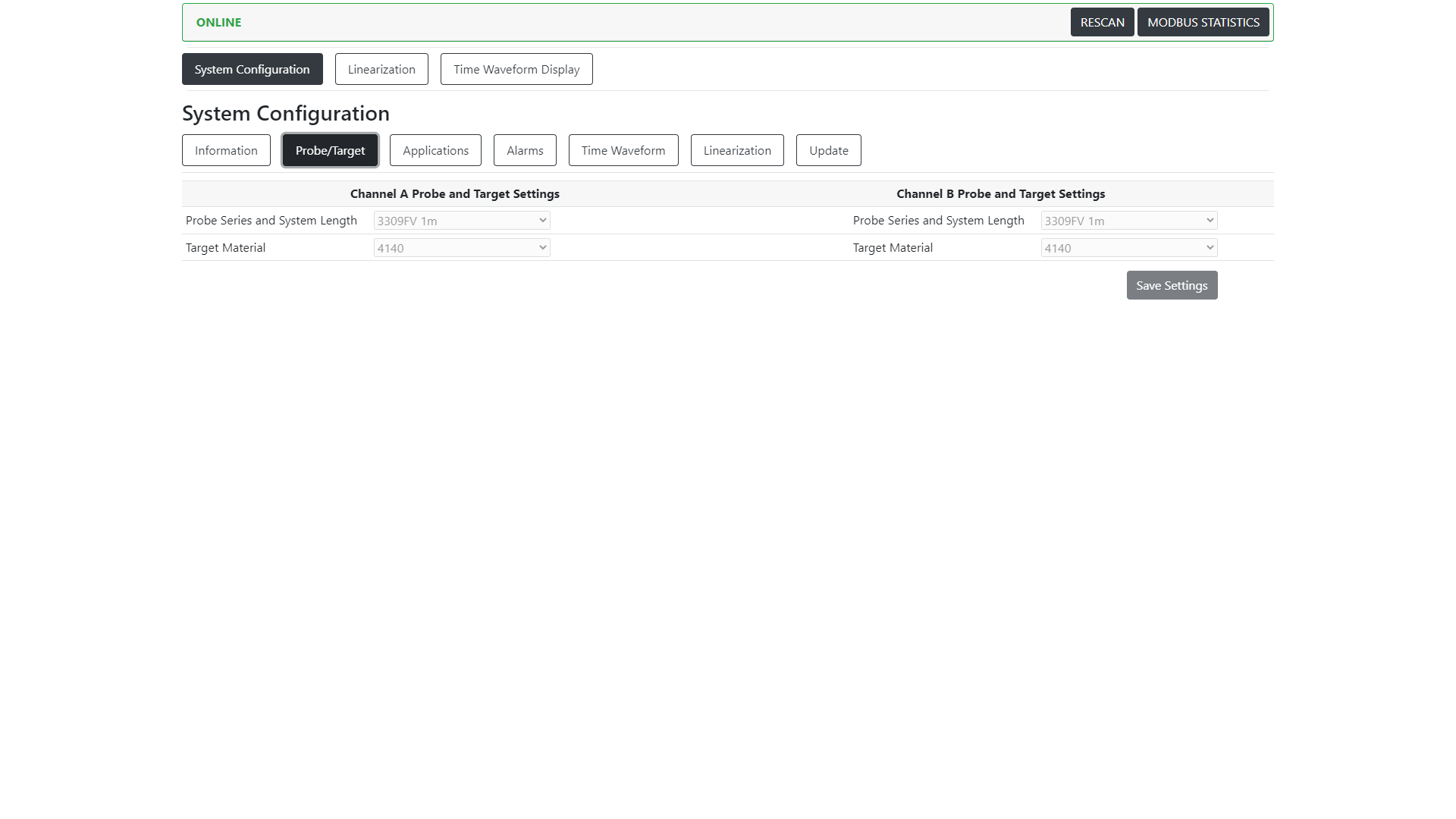 Applications - Allows user to define the application and relevant settings for that particular application for each channel/probe.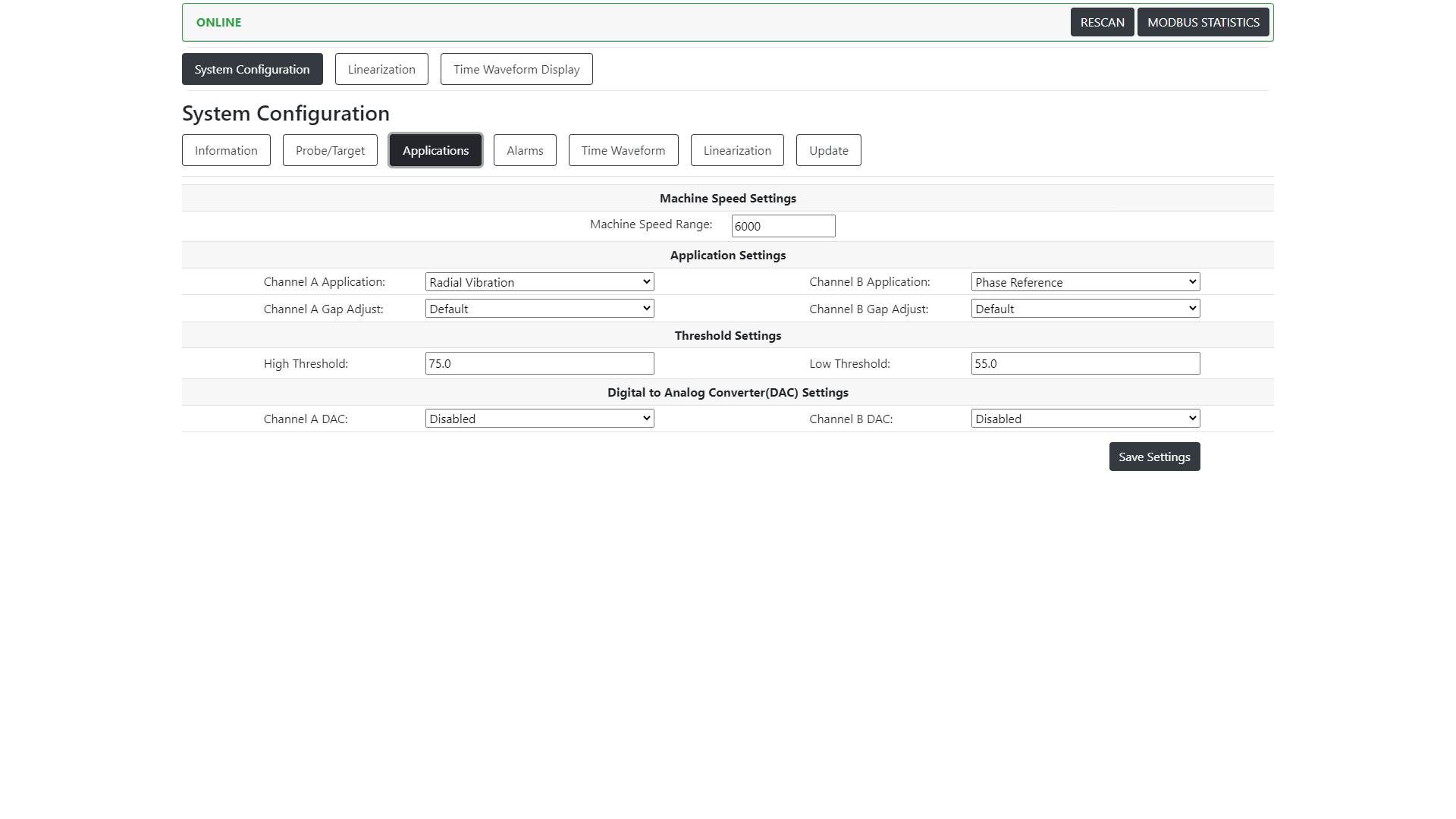 Alarms - Allows user to define the alarms relevant to the selected application.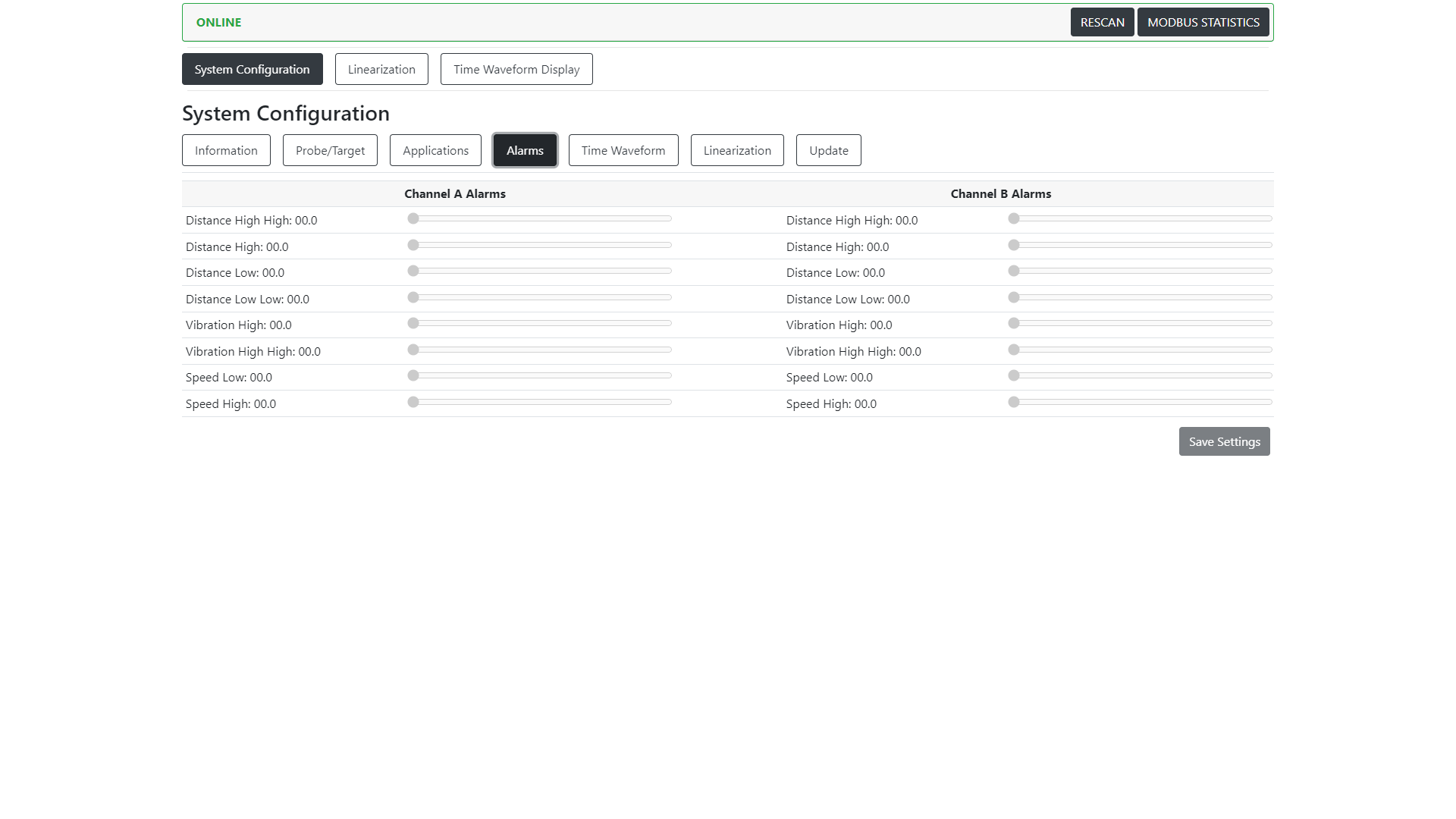 Time Waveform - Allows user to add filtering, total runout compensation and a vibration threshold which effect the output on the Time Waveform Display Tab.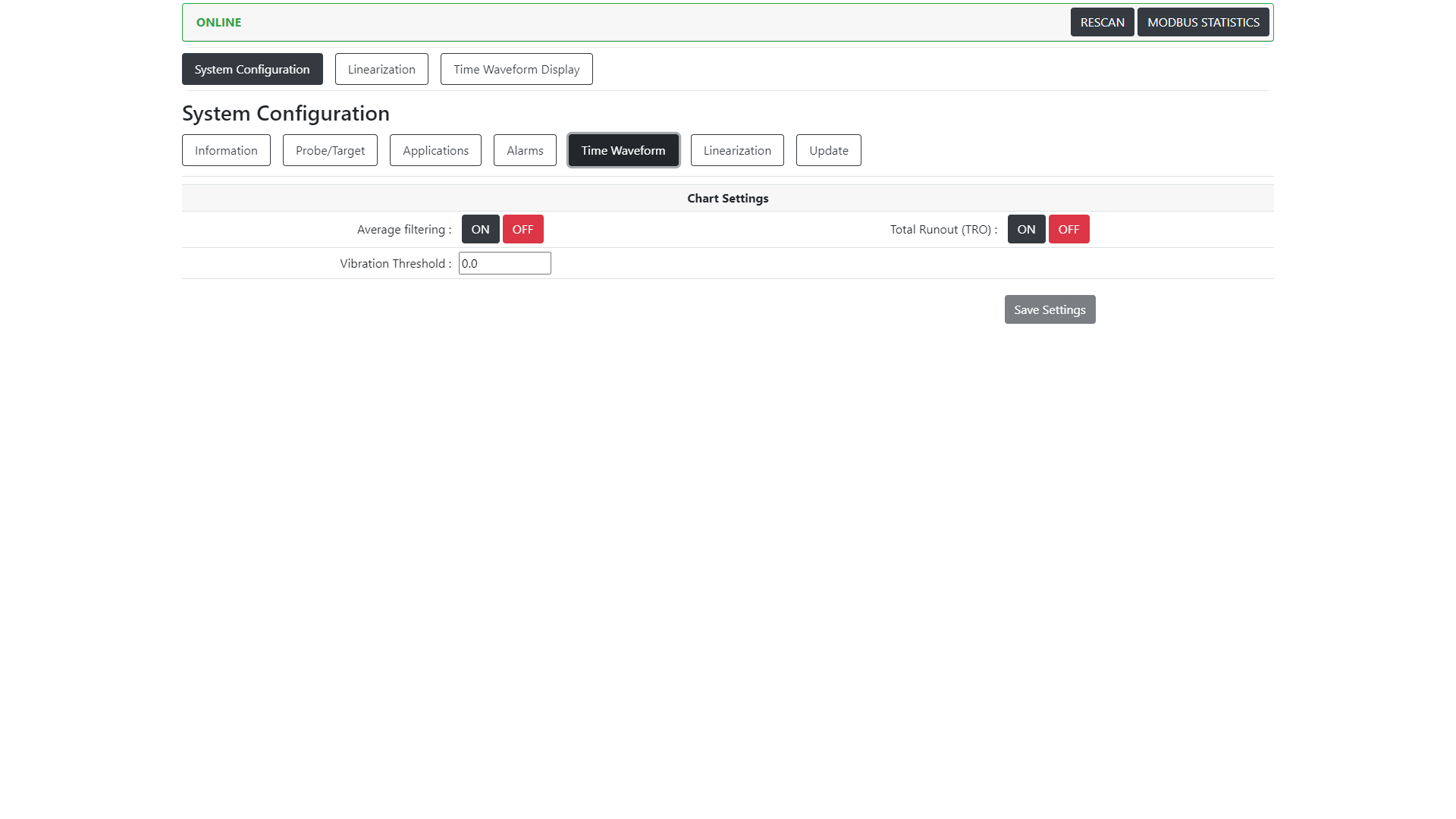 Linearization - Returns any changes made to the linearization of a channel to original factory settings.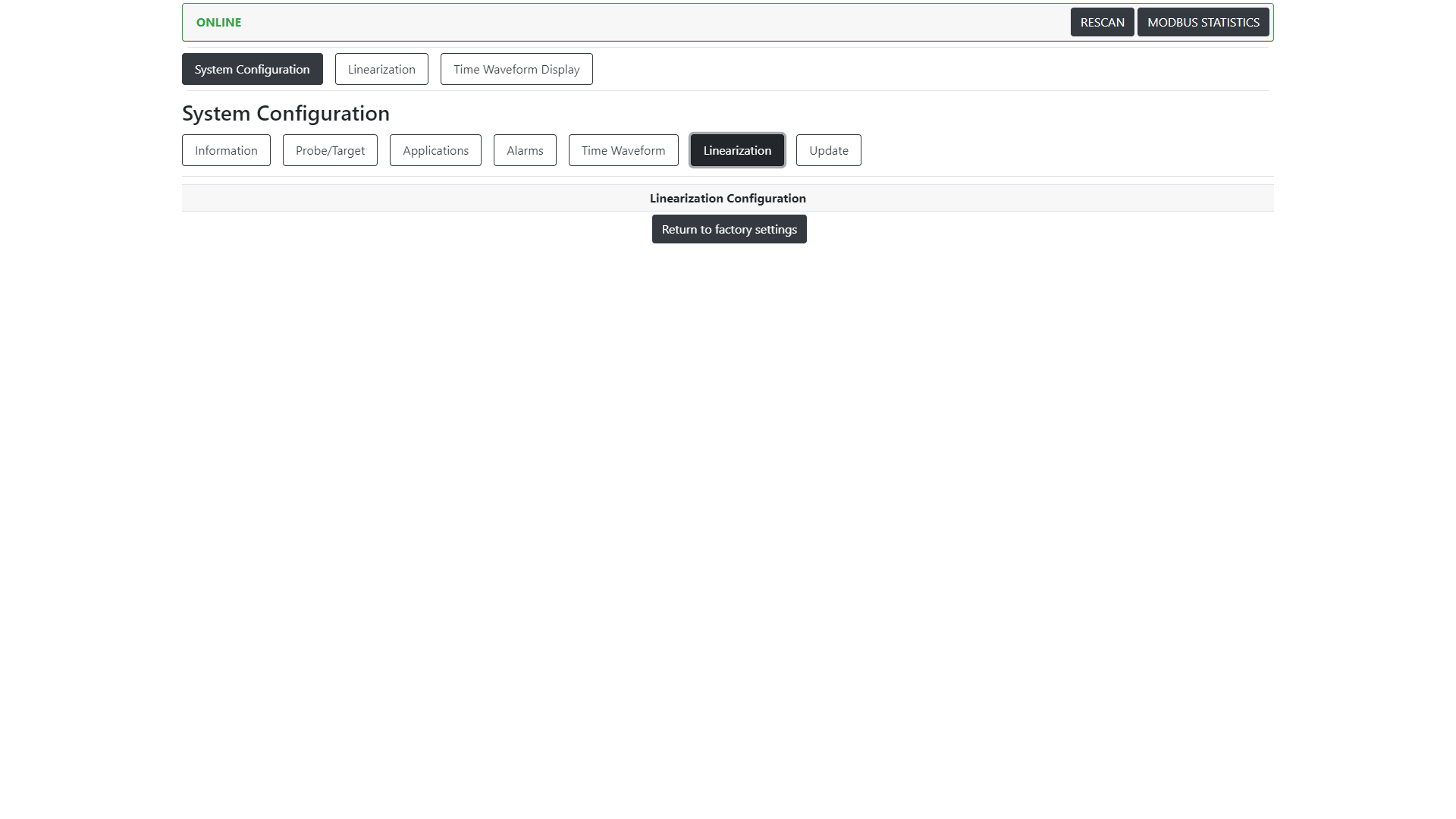 Update - Allows for a user to upload new firmware to the connected TwinProx hardware.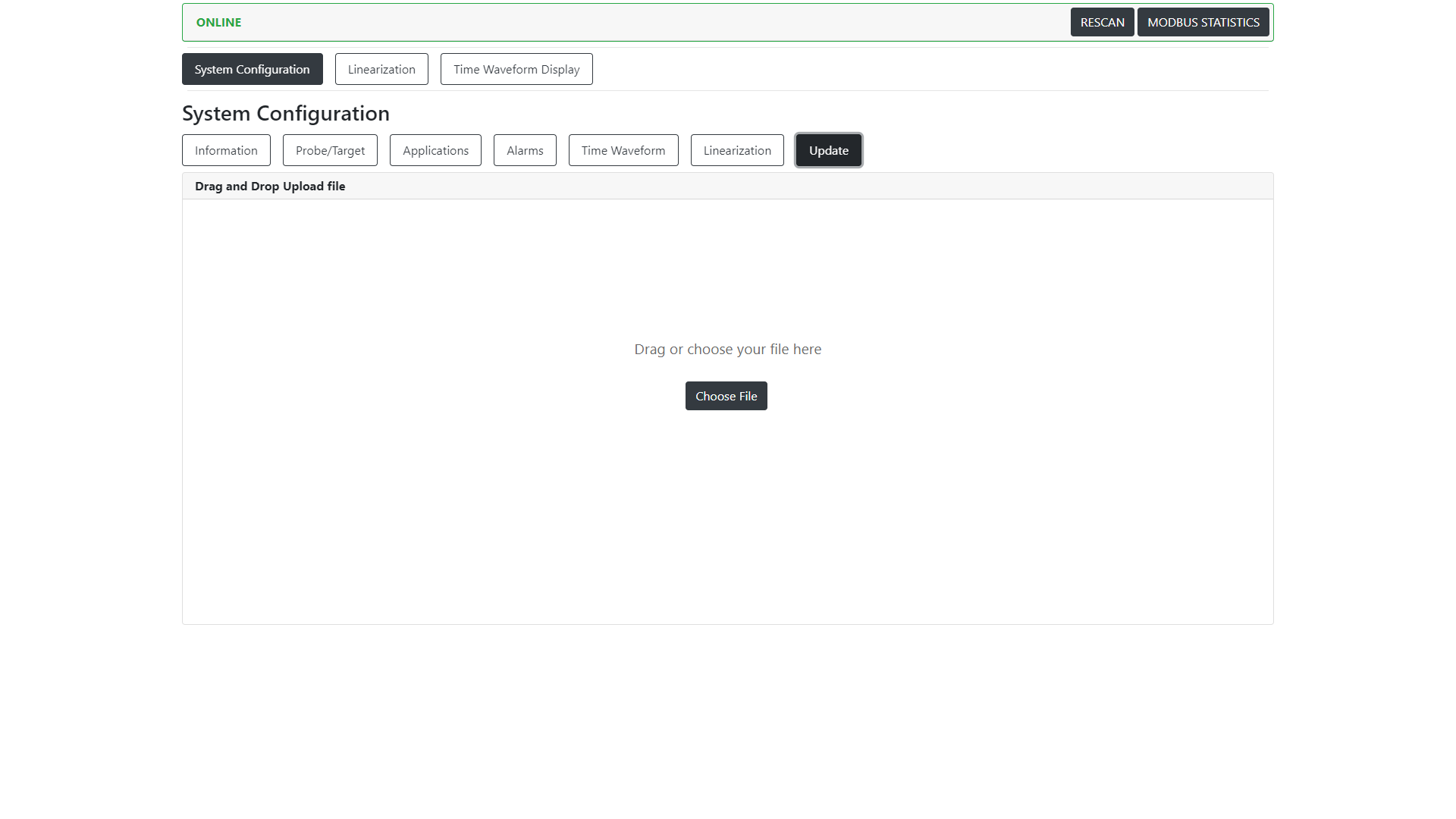 Linearizing (Verification) of TwinProx
Channel A Example: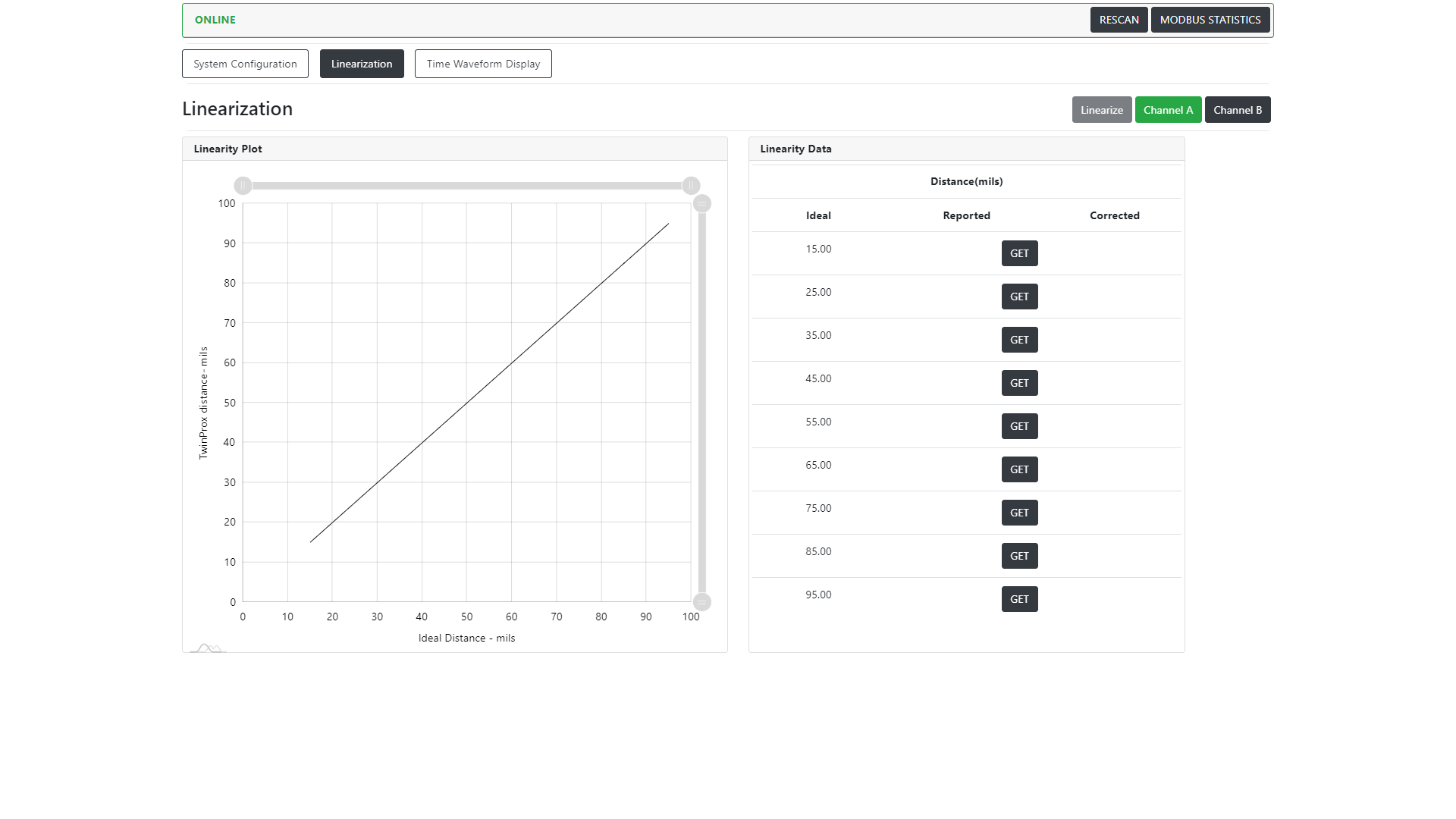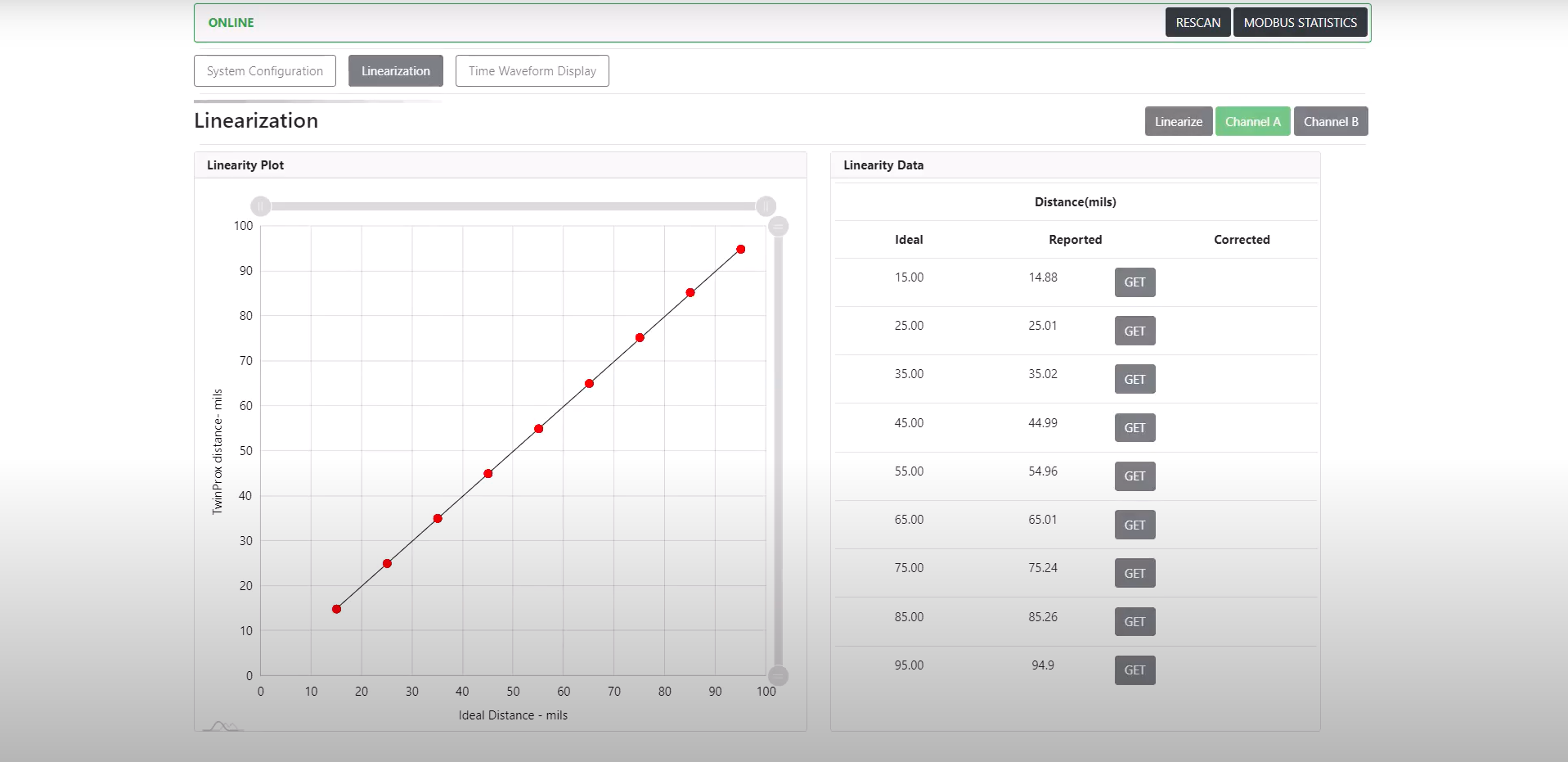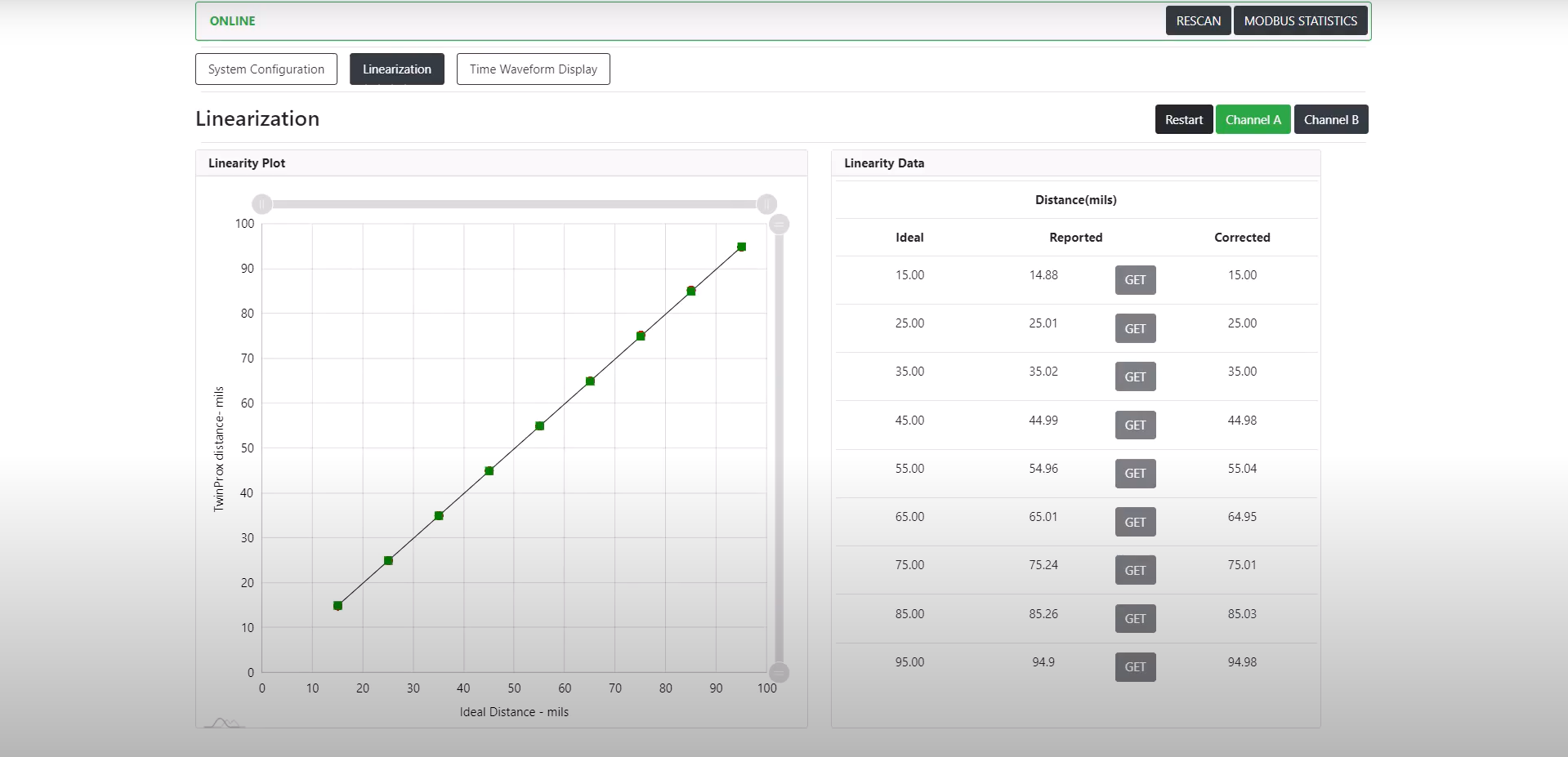 Video Example:
Waveform and Orbit from TwinProx
Starting the Live Waveform and Orbit
Select the channels that you would like to see data from, click the play button.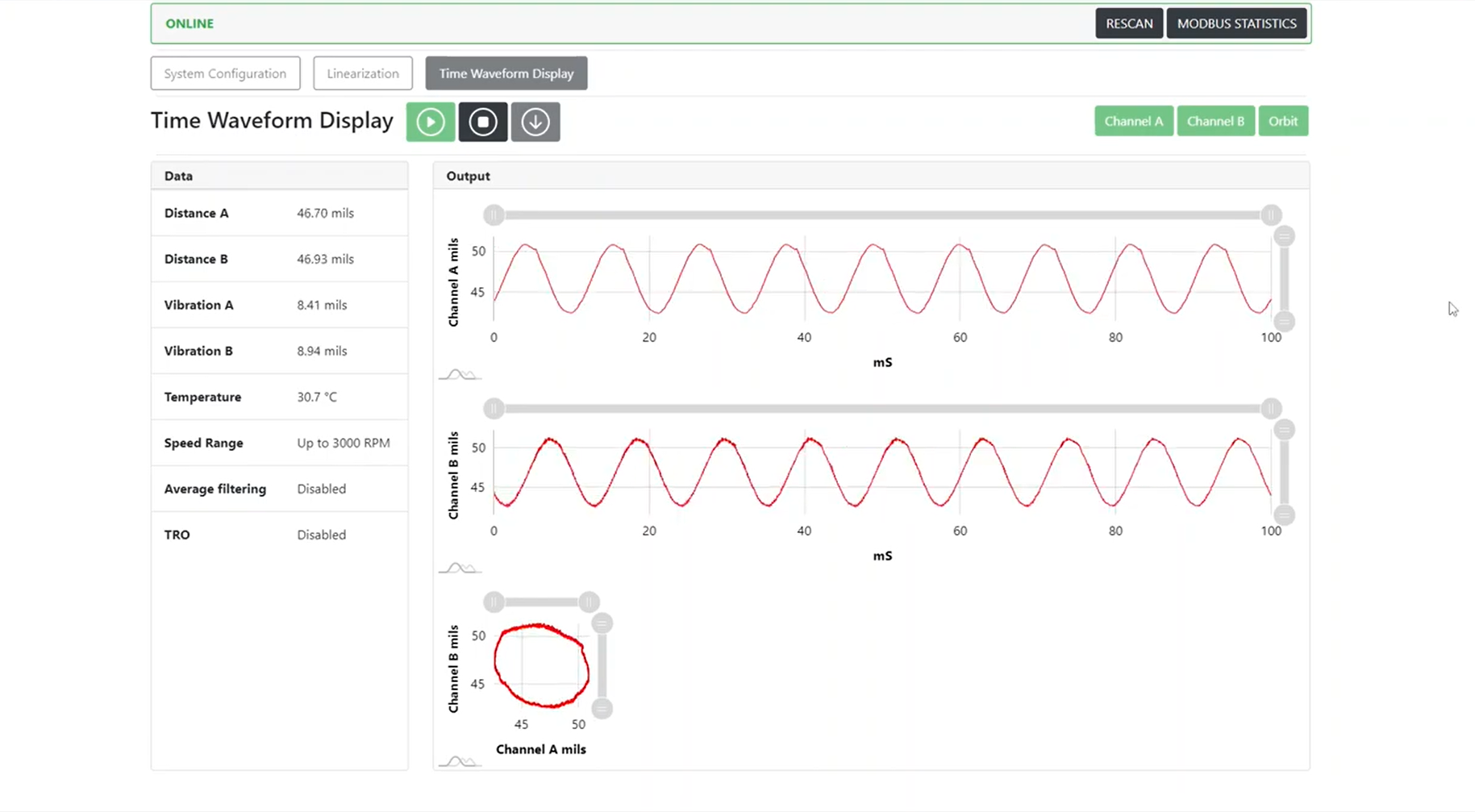 Stopping the Live Waveform and Orbit
Click the stop button.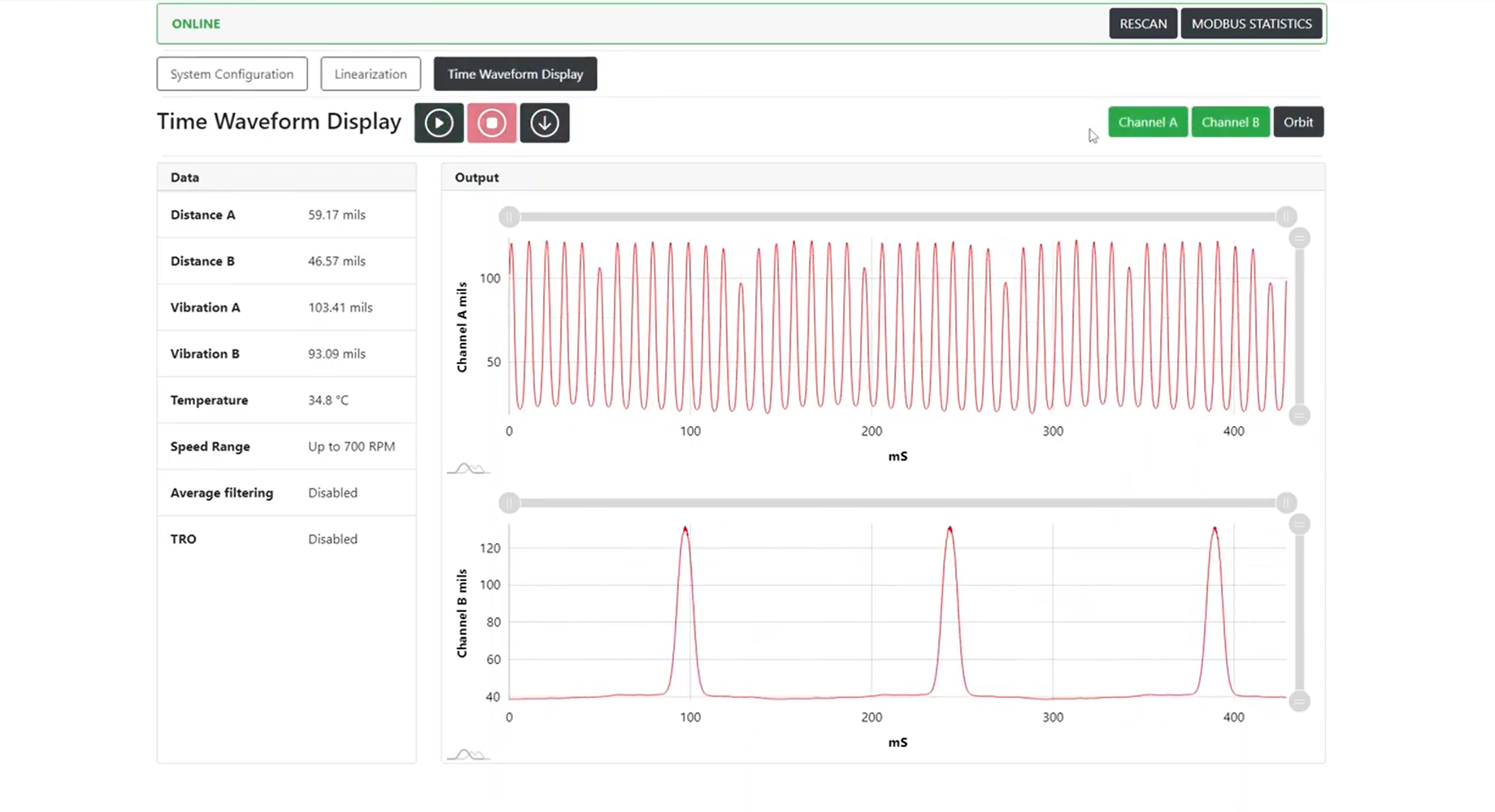 Downloading the Last Frame of Waveform and Orbit
After clicking the stop button, you can click the download button to save a CSV of the last waveform and orbit data captured.
The CSV also contains a timestamp and configuration parameters of the TwinProx and Channel settings.
All trademarks, service marks, and/or registered trademarks used in this document belong to 
Machine Saver, Inc.
© 2023, Machine Saver, Inc. All rights reserved.